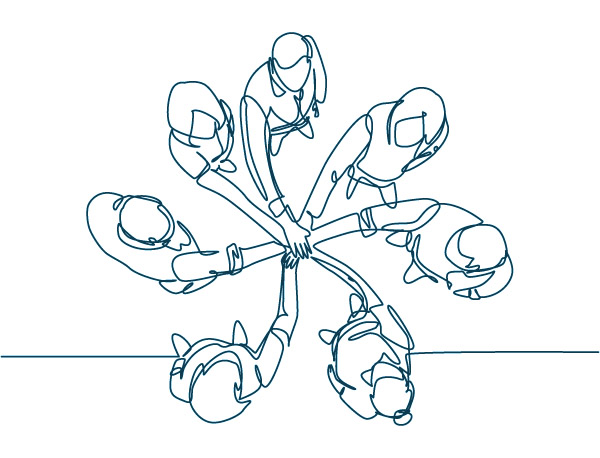 CSRB is an agile, dynamic, flexible consultancy with a network of trusted partners and associates. This enables us to scale up and scale down to suit our clients and bring in valuable specialist knowledge on a client-by-client basis.
It's a style that suits the post pandemic organisation world. Adding value effectively and efficiently.
CSRB works with a personal network of trusted partners; specialists who are experts in their field.
We have put together the best team to look after you and your project.
KHES - Supporting management with agile HR
We are pleased to introduce our trusted partner with regards to human resources and employment law. Data protection legislation and employment legislation intertwine throughout organisations, and clarity is often sought by our clients. KHES provides dedicated consultants, who are employment law experts and have extensive HR and management experience. They place a strong emphasis on protecting privacy and support CSRB's values of clarity, transparency and trust.
18iT - The Complex Made Simple
18iT are our trusted IT strategy and service provider. 18iT provide a range of IT services, from hardware and software to cyber security to IT management and policies.  Having the correct strategy, software, and policies in place for the digital world are at the forefront of everything 18iT does. Therefore ensuring CSRB's personal data protection services can be fully integrated with our clients IT systems, adding real value.
Go Climate Positive – To Carbon Neutral and beyond …….The road to Net Zero
Our trusted environmental partner Go Climate Positive takes an objective look at the climate impact of businesses, provides focus on education, practices and procedures that support 'doing the right thing' regards reducing any environmental impacts. Go Climate Positive are transparent and honest about their environmental commitments, actions and values shared by CSRB.
Policy Central – A sustainable governance approach to policy management ​
Our policy management and sustainable governance partner is Policy Central. Allowing for rapidly changing decision making whilst providing protection & security, Policy Central has been designed to provide the tools senior management need to protect and guide the entire organisation, staff, contractors & supply chain and support your digital transformation, information assurance and personal data protection training needs. Policy Central supports CSRB clients with a single source of truth.
Sophistec - Helping align your Information Security to your Personal Data Protection policies and procedures ​
Sophistec are our certified Cyber Essentials and online security partner. Sophistec supports CSRB's clients with a range of complimentary services to ensure you remain safe in this data led digital world. Through information security consultation Sophistec get to know your business: its current information security controls, policies, standards, and procedures to identify gaps and improve information security.
Sophistec works alongside CSRB on organisation wide data protection reviews, online security audits and cyber essentials preparation.