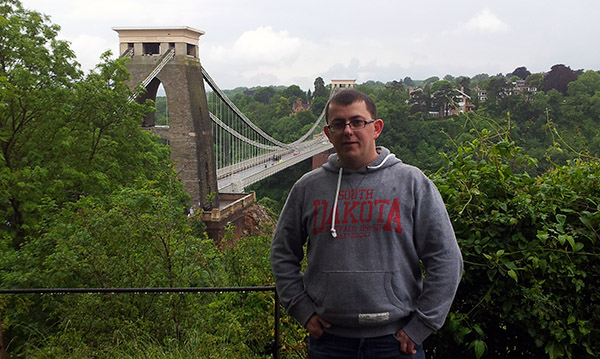 Chris Burn has been an accredited personal data protection professional for many years. Making personal data protection clear is a personal passion, not just a job. Chris gives clear, consistent advice and support to help organisations reduce risk and add value.
CSRB is a flexible organisation, a consultancy with a network of trusted partners, who have deep specialist knowledge in  important and complementary sectors.
CSRB's trusted partners share values of honesty, openness, and fairness. And they care about the planet too.
"CSRB's value is clear, professional, expertise in a complicated field. Successful organisations today just want to know how to get specialist knowledge into their organisation, not what size of business they're dealing with. It's a valued consultancy approach."
Let's hear from our clients
"CSRB provide an excellent service by guiding you through a very dry but important subject (personal data protection) and making the process painless. I would wholeheartedly recommend them for your data privacy needs."
"As a small charity dealing with a very sensitive information, we wanted to make sure that we were doing everything we should be with UK GDPR. CSRB came highly recommended, and I could immediately see why. The MD, Chris, knows his business inside out, but he's able to explain things in bite size chunks so that it was easy to understand. Chris takes the worry of compliance away by explaining everything simply. He has been very generous and supportive of the charity. I would completely recommend his service to anyone. Chris you are an absolute gem."
"CSRB not only deliver but they deliver in a timely fashion and are always professional. They explain the do's and don'ts of a privacy policy in a way that anyone can understand and take you through the process step by step. I can't recommend them enough (to be fair I recommend them a lot!)."
"I know that when I walk into a room, 70% of the people in it will have experienced a data breach and won't even know it. Chris and CSRB makes sure you're not one of those people."
"CSRB has given us peace of mind that our school files are stored securely, minimising any accidental on-site risk and also saving the school money by ensuring the school only pays for storage for confidential files that are within their UK GDPR retention period. CSRB securely destroyed confidential school files at the end of the legal retention period in-line with UK GDPR guidelines and provided us with a Certificate of Destruction. The whole service from start to finish has been excellent. We would not hesitate to recommend CSRB to schools and other organisations."
"We were very pleased with the expert data protection service you and your team provided; in particular we would highlight how our instruction was on a time sensitive basis which you went out of your way to comply with"