Carrying out regular data protection audits is crucial to ensuring your compliance with the UK General Data Protection Regulation (UK GDPR). A data protection audit measures how well an organisation is complying with their obligations under UK GDPR, identifying data protection risks and promoting best practice within the business. As a way of establishing accountability an annual data protection audit and report is the most cost and time effective way of ensuring compliance.
The ICO (Information Commissioners Office), advises that when an organisation is planning how it will document data processing activities an audit is the simplest way of understanding what personal data it holds. By conducting these audits annually, the leadership team can be alerted to any potential business risks associated with the organisation's information governance framework and the subsequent management of personal data.
We have looked at the role of the Data Protection Officer (DPO) in an earlier blog and conducting the annual audit and issuing a 'state of the nation' report is one of the critical responsibilities of the DPO. Remedial staff training, and changes in procedures and security measures can be implemented before breaches, which can be costly both financially and in loss of reputation, occur.
Personal data protection frameworks will continue to be reviewed and amended as technology, public understanding of the need to control their personal data, and business practices change, and with it the need to keep abreast of the latest legislation requirements. The ICO make it clear that ignorance of the regulations is no defence against poor data protection policies and processes.
Beyond upholding your obligations under the law, information audits or data-mapping exercises can feed into better business processes. Having streamlined data processing and control practices in place will support your customer service and business growth, with staff, for example having access to correctly stored, easily retrievable, and compliant personal data.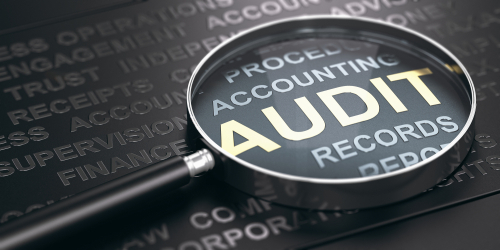 With the introduction of the UK GDPR regulations in 2021, CSRB can support you in understanding and complying with the changes since our departure from EU. From a straightforward 'state of the nation' report to a comprehensive survey of the policies and procedures that support your data protection obligations.
There is a simple test you can take to see if you need to carry out an audit now. Check your website privacy notice. If it mentions the EU then it is out of date, meaning other aspects of your compliance may well be as well. This is a great staging post for an annual data protection audit.
CSRB will help you manage and protect data responsibly while taking the jargon out of the process. Contact us here or call 0117 325 0830 to learn more about how we can bring clarity to your data management processes.