Let's be clear about protecting the planet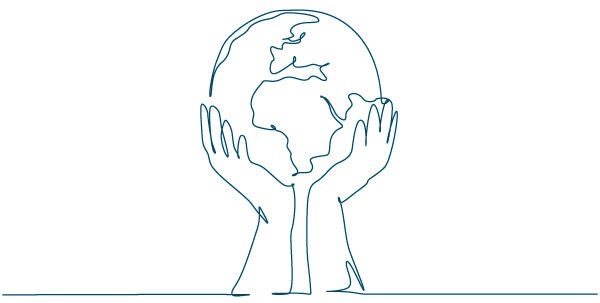 We protect what we value, and our planet is the most valuable asset we have. CSRB is 100% remote. Offering our data protection support services remotely, is both sustainable and eco-friendly. You could say "We Zoom to meetings, rather than zoom along motorways!"
Our practices, especially when dealing with hard copy confidential documents and records, are 100% eco-friendly and ethical. Any confidential documents that we shred are baled, recycled, and delivered to paper mills to re-use.
We are a trusted partner and an active member of 'Go Climate Positive'. CSRB is eco-friendly in everything we do, right down to recycled company pens and notebooks.
CSRB has also made a commitment to plant a new tree, via our trusted woodland partners, for each personal data protection instruction we receive.
The assets are stripped down to component form, and the materials that cannot be recycled are sent to energy recovery centres. These materials are then burnt, generating steam which powers commercial and domestic properties across the UK. Another reuse commitment by CSRB.
We partner with contractors who make green commitments and act upon them. All our Trusted Partners, adhere to the same code of ethics as CSRB.
CSRB. Protecting your personal data and protecting our planet